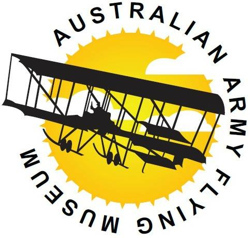 Museum Drive, Oakey Airport (OKY), Oakey QLD 4401, Australia
At the Australian Army Flying Museum we seek to engage our patrons, not only with the wonders of flight, but also with the intriguing and daring nature of military flying and wartime innovation.
See firsthand how our pioneer military airmen took their aircraft to the edge of their capabilities and beyond.  Follow their progression from the discovery of flight through to the technologically advanced military aircraft of today.
Hear the stories of true wit, bravery and daring, characteristic of our airborne soldiers.  View the ingenuity and adaptability of our warriors through the adverse conditions experienced at war.
Hours of Operation
Open 10am-3pm
Wednesday to Sunday
Entrance Fee
Family $15, Adult $7, Child $2, Pensioner $5