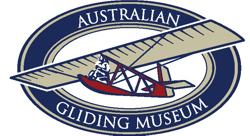 20 Jensz Road, Bacchus Marsh Airport, Parwan VIC 3340, Australia
The Australian Gliding Museum first met as a committee on February 26th 1999. This brought together a number of kindred spirits interested in preserving older and historic gliders. These gliders are scattered all over Australia and the aim is to collect them in a safe place before they become destroyed or deteriorate beyond sensible refurbishment.
Other interesting gliding paraphernalia also is becoming available. A strong catalyst for formation of a glider museum was the discovery that an important Australian designed Schneider glider had left Australia bound for a foreign collection.
Hours of Operation
Visit Bookings – 0419 587 208