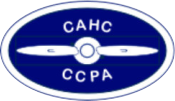 Rue White Cottage Campus, Sainte-Anne-de-Bellevue, QC H9X 1Y9, Canada
Rue White Cottage Campus
Sainte-Anne-de-Bellevue
Québec
H9X 1Y9
CA
The Canadian Aviation Heritage Centre (CAHC) is a community oriented, non-profit organization. It is the only one of its kind in Quebec combining civil and military aircraft, artifacts and memorabilia, and has the full support of many established cultural and educational organizations, including the Canada Aviation and Space Museum and McGill University.
Hours of Operation
Monday: 9:30 a.m. to 2:30 p.m.
Tuesday: 9:30 a.m. to 2:30 p.m.
Saturday: 9:30 a.m. to 2:30 p.m.
The Museum is open on statutory holidays except December 25.
Entrance Fee
Adult : $8, Children 6 to 12 years: $4, Children under 6: Free admission