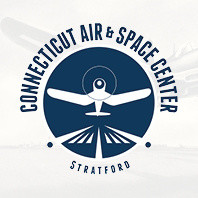 2-144 Sniffens Lane, Stratford, CT 06615, USA
The Connecticut Air & Space Center is a 501(c)(3) charitable corporation dedicated to honoring the pioneers of early aviation, restoring and preserving examples of the aircraft they flew, and educating current and future generations about Connecticut's unique aviation heritage. The Center relies on volunteers who painstakingly piece together these aircraft and on the donations it receives from those in the public and private sectors.
Hours of Operation
We are open to the public and potential members on Tuesday, Thursday and Saturday 8 am till 2 pm
On Thursday we stay open from 2 pm till 9 pm for restoration work and visitors.
Please Note: The museum is currently located on a Federal Government owned installation, all visitors must be at least 18 years of age. Please come to 550 Main Street in Stratford (across from the Shell station and the airport) for a quick Safety Briefing and to gain entry to the museum.
Entrance Fee
Encouraged Donations