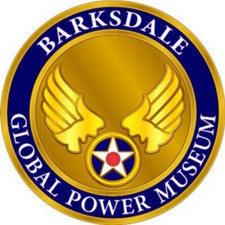 88 Shreveport Road, Barksdale Air Force Base (BAD), Bossier City, LA 71112, USA
Welcome! Please climb aboard and strap yourself in for a high altitude adventure and join us to support one of the proudest and most historical treasures the Ark-La-Tex has to offer!
The Museum Association is not part of Barksdale AFB and is in fact a separate organization that operates independently and supports the Museum, however, the mission from the dedicated members of this association is to:
As ambassadors, to generate interest, awareness, and education of the history and heraldry of the 2nd Bomb Wing and the Bomber to generations of all ages;
Help preserve the aircraft and memorabilia on display in the museum and on the base grounds;
Reach out and seek growth for membership of the Barksdale Global Power Museum at Barksdale in all the communities of Northwest Louisiana; and ensuring that the History of the Aerial Bombardment will forever be alive and well cared for at the Barksdale Global Power Museum!
Hours of Operation
9:30am to 4:00pm, everyday except Thanksgiving, Christmas and New Years Day.