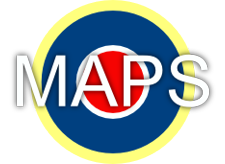 56 A5, Isle of Man, IM9 2DT, British Isles
The Manx Aviation Preservation Society (MAPS) was formed in 1994 and became a registered charity in 2001. Its main objective is to heighten public awareness of the aviation and military heritage of the Isle of Man, with particular reference to the significant role the Island played during World War II.
To this end the Society opened the Manx Aviation and Military Museum on Remembrance Day 2000.
The museum is dedicated to the Manx men and women who served their Island in the cause of freedom; to those people of other nations who were brought to our shores by wartime service and to all those who, in war and peace, have lost their lives in the Isle of Man in aviation accidents.
Despite the Society's name its interests extend beyond civil and military aviation to include all the military history of the Island and its people in the twentieth and 21st centuries.
Hours of Operation
10.00am to 4.30pm every Saturday and Sunday throughout the year.
It also opens on bank holidays (not Boxing Day or New Year's Day) and every day from TT practice week in May until the end of September.