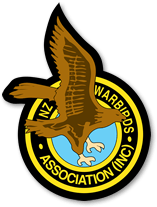 511 Harvard Lane, Ardmore Airport (AMZ), Ardmore, Papakura 2582, New Zealand
511 Harvard Lane
Papakura
Auckland
2582
NZ
Almost from the beginning of the Aviation Age aircraft have been flying the skies in the service of their countries, performing a huge number of roles in a myriad of situations all over the world, both during peace and in time of war. Service aircraft that readily come to mind are the images of First World War Camels and Fokkers, the Battle of Britain Spitfires and Messerschmitts, Lancaster, Heinkel and B-17 bombers, Mustangs, Zeros – the list goes on! Later types would include Vampires, Migs, Canberras, Skyhawks and many, many more. In the history of military flight, these 'glamour' aircraft represent the front line of a much deeper and broader tradition of service, one that encompasses literally hundreds of types of training, transport and reconnaissance aircraft which have performed, and continue to perform, their vital duties.
In New Zealand, as in many countries the world over, service aircraft have been the introduction to flying and aviation for thousands of young men (and some women), particularly in times of war. Many such pilots have gone on to establish careers in civilian flying long after their military service so, in many ways, these aircraft form the very backbone of our country's aviation history.
The New Zealand Warbirds Association does not aim to glorify war at all, but rather, to see some of these grand old military aircraft preserved in flying condition for the enjoyment of all. Who can resist the throb of a Harvard or the sheer romance of a Tiger Moth, the roar of a Mustang or the rush of a jet?
Hours of Operation
Wed: 10:00 am – 4:00 pm
Sat – Sun: 10:00 am – 4:00 pm
Except public holidays
Entrance Fee
Adults: $10, Children under 14 Free