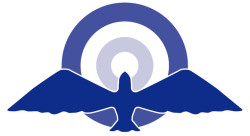 4629 McCall Way NE Calgary Alberta T2E 7H1 Canada
The first aviation museum in Calgary, "The Air Museum of Canada" was founded in 1960 but was largely a collection of privately owned aircraft. Disbanding in 1971, the museum's aircraft and assets were turned over to the City of Calgary and housed at the city's Planetarium for safekeeping and display. In 1975 the "Aero Space Museum Association of Calgary" was registered as a non-profit, charitable, organization and assumed the care and upkeep of these artifacts.
By the late 1970's a central office was established. Recently retired Calgary Airport manager Bill Watts agreed at that time to manage the daily operations of the museum. In 1985 the Aero Space Museum of Calgary took up residence in the former Bullock Helicopter Hangar at the south end of the Calgary International Airport. A former WWII BCATP training hangar, this building has been home to the Museum's collection since that time.
Entrance Fee
Adults - $10.00, Senior - $7.00 - 60+ years of age, Student - $7.00, (12 to 17 years or with valid student ID card), Family - $25.00, Includes 2 adults and 4 children (17 year and under)., Children - $5.00, (6 -11 years), Children - FREE, (5 years old and