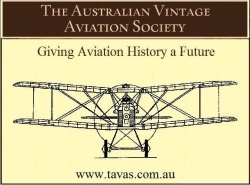 121 McNaught Road, Caboolture QLD 4510, Australia
TAVAS  brings to life aircraft from the first 25 years of aviation history, particularly trainers and fighters from WW1. We are building full size, flying reproductions and replicas of the aircraft from that time to create a flying museum to display these aircraft to the Australian public.
TAVAS is an established Not For Profit organisation whose aim is to educate all Australians of the major impact that the early flying machines and the people who flew them, had during World War One and how they helped create the world of Aviation we know today.