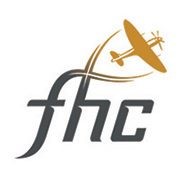 3407 109th Street Southwest, Paine Field Airport (PAE), Everett, WA 98204, USA
The planes within the Flying Heritage Collection were created at a time when aeronautical discovery had evolved to aviation mastery. Finely crafted by distinguished design bureaus with leading technologies of the 1930s and 1940s, the main emphasis of the collection includes combat aircraft from World War II.
Examples include U.S., British, German, Russian and Japanese types, which were often pitted against each other in great air battles. These rare survivors were researched, hunted down and sometimes recovered from former battlegrounds and airfields. While a few specimens were rebuilt by previous owners, the majority on display have received restoration of the highest authenticity.
In 1998, Paul G. Allen began acquiring and preserving these iconic warriors and workhorses, many of which are the last of their kind. Allen's passion for aviation and history, and his awareness of the increasing rarity of original WWII aircraft, motivated him to restore these artifacts to the highest standard of authenticity and share them with the public.
While the education they provide is significant, we hope you take special pleasure in knowing that these historic aircraft are not meant simply for display in a static museum environment. As part of the Flying Heritage Collection, their destiny is to return once more to the sky, where they were always meant to be.
Hours of Operation
10:00 a.m. – 5:00 p.m.
Seven days a week from Memorial Day to Labor Day.
Six days a week, Tuesday through Sunday, the rest of the year.
Closed on Thanksgiving and Christmas.
Entrance Fee
Adults - $14, Seniors (65+) - $12, Military - $12, Youths (6-17) - $10, Children (5 and under) - Free